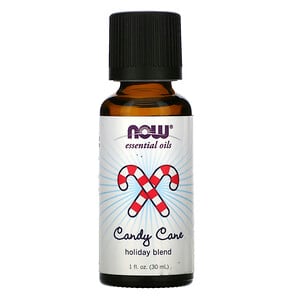 Aroma: Sweet & minty.

Attributes: Refreshing & invigorating.

Extraction Method: Peppermint oil - steam distilled; vanilla bean extract - Co2 extraction of bourbon vanilla planifolia beans.

Now® Essential Oils are analytically tested for identity, purity and adulteration to assure the highest quality.

Suggested useFor aromatherapy use. Add to a diffuser for the sweet scent of a winter wonderland or create your own room spray by adding up to 30 drops to 1 oz. of water in a spray bottle.

Ingredients Mentha piperita (peppermint) oil & vanilla planifolia (vanilla bean) extract.