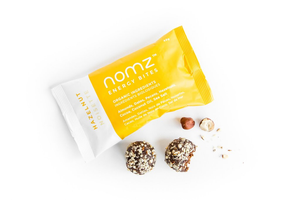 Our delicious bites are coated in freshly crushed hazelnuts for that perfect crunch. Each bite is hand-rolled and made with organic nuts, dates, cocoa, coconut oil and fleur de sel.
Certified Organic, Non-GMO, Vegan, Paleo, Gluten Free
Ingredients: Almonds, Dates, Cocoa, Hazelnuts, Coconut Oil, Sea Salt
Perfect as a balanced snack on-the-go, pre- and post-workout fuel, or a convenient and healthy bite between meals.