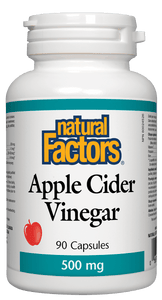 Dietary Supplement
Easy to Swallow Capsules
Digestion & Circulation
Purity & Potency Guaranteed
Apple Cider Vinegar offers a wide variety of health-promoting benefits. Promotes good blood circulation, helps improve digestion, and helps lower the body's storage of fat. Optimize your health well-being by taking Apple Cider Vinegar in the convenient form of a capsule.
Ingredients:
Apple Cider Vinegar (Malus pumila) (fruit) 1000 mg
Other Ingredients:
Gelatin capsule (gelatin, purified water), magnesium stearate (vegetable grade).