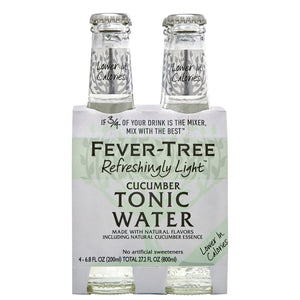 TASTE
Our limited edition Cucumber Tonic brings the total refreshment of cucumber with the complex sweet and bitter flavours of our Refreshingly Light Tonic Water. The result is a wonderfully balanced and crisp mixer, perfect for balmy summer days.
KEY INGREDIENTS
Our Refreshingly Light Cucumber Tonic Water uses fruit sugar to provide the traditional sweet balance to the bitterness of the quinine; to this, we add cucumber extract for its distinctively fresh, summery taste. 
INGREDIENTS
Carbonated spring water, Fructose (fruit sugar), Citric acid, Natural Flavour.