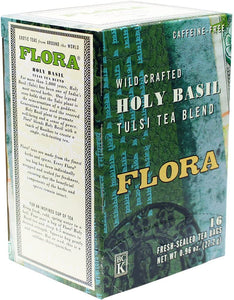 For more than 5000 years, holy basil (also known as tulsi) has been revered in India as one of the country's most sacred herbs, and used to promote well-being and a sense of peace.
Ingredients
Holy basil leaf, rooibos leaf
Bring fresh, filtered water to a boil. Pour over a bag of Flora Holy Basil and Steep 4-5 minutes to desired strength. Squeeze bag gently and remove.